Registration for the 2023-2024 school year in now open!
Check out our school in action!
We are a fully independent, non-denominational, play-based preschool serving the children of Glenview and the surrounding area since 1965. We offer programs for children ages 2 1/2 through 5 with both morning and afternoon classes as well as daily Enrichment programs and summer camp options for children in the 3's and 4's. We also offer KinderClub, a one-day Enrichment program for Kindergarteners. Our Programs page offers full details  on available classes as well as tuition costs.
We are accredited by the National Association for the Education of Young Children, the gold standard of early childhood education programs. We have also been awarded the Gold Circle of Quality from ExceleRate Illinois. In addition, through our association with the Alliance for Early Childhood, each of our families receive membership benefits which provide quality programs, resources and support for the parents of young children.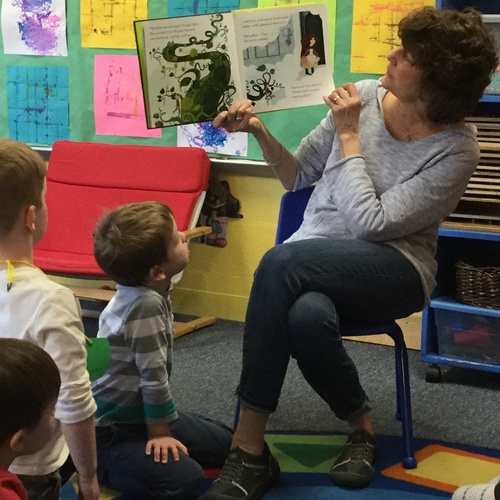 We have been with GMPS for 4 years and have had a wonderful experience. The teachers have been so warm and friendly with our children that they are truly an extension of our family. We love how much light there is in each each classroom and how well kept the school keeps all of the toys and supplies. We couldn't be happier with our decision!
Glenview Methodist Preschool has been a huge part of not only our children's lives but ours as well. We have spent the last 5 years there and it has been our community. We love the teachers that know every child's name (even if they aren't assigned to their class), the play-based learning programs that incorporate beneficial lessons that enhance their little minds, and the friendships we all have formed.
I think picking a preschool should be based on where you feel most at "home" or comfortable when you are touring the facilities.  I would highly recommend adding a tour of GMPS to your list to see how you feel when are in its halls!
Glenview Methodist Preschool is FANTASTIC. The teachers are wonderful, talented, experienced and attentive to your child's needs. They have a special way in making the classroom inviting and a place for fun, exploring, learning and encouraging kids to be themselves while also being part of a team.
Accreditations and Affiliations